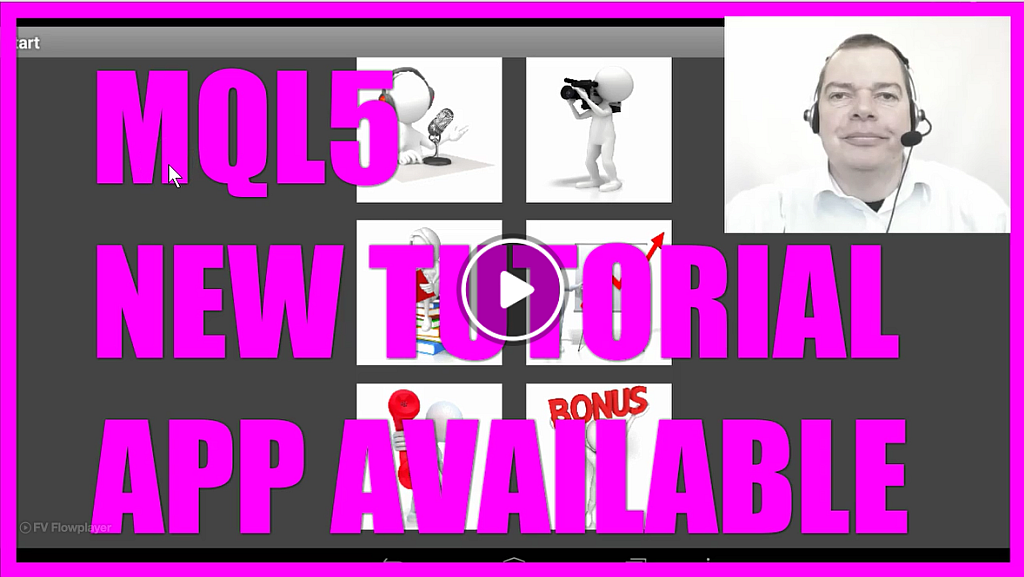 In this video I wanted to show you the new app I have created.
Actually I didn't want to make one, but there were some requests and I understand that people are getting mobile, so here it is!
I have created it with the MIT App Inventor, that's a very simple program and when you click on one of the buttons here something will happen.
This is the current RSS feed for the podcast, you can watch the videos directly on your mobile phone.
This button here is for the Youtube Channel. Here are lots of other videos for you to watch.
This button here will show you a list of books I like; some of them are really helpful to make progress in automated trading. I will update that list later. This button here leads to the statistics, here you can see how my trading systems are doing, the one with the phone here is to get my phone number and my contact data on Google Business and this button here will show you current promotions and bonuses; like a watcher for 25% off I hope the PayPal payment works on the mobile phone.
So that basically it for now. I have lots of additional space here, so if you miss anything just tell me so that I can implement it in the next version of the MQL5 Tutorial App.