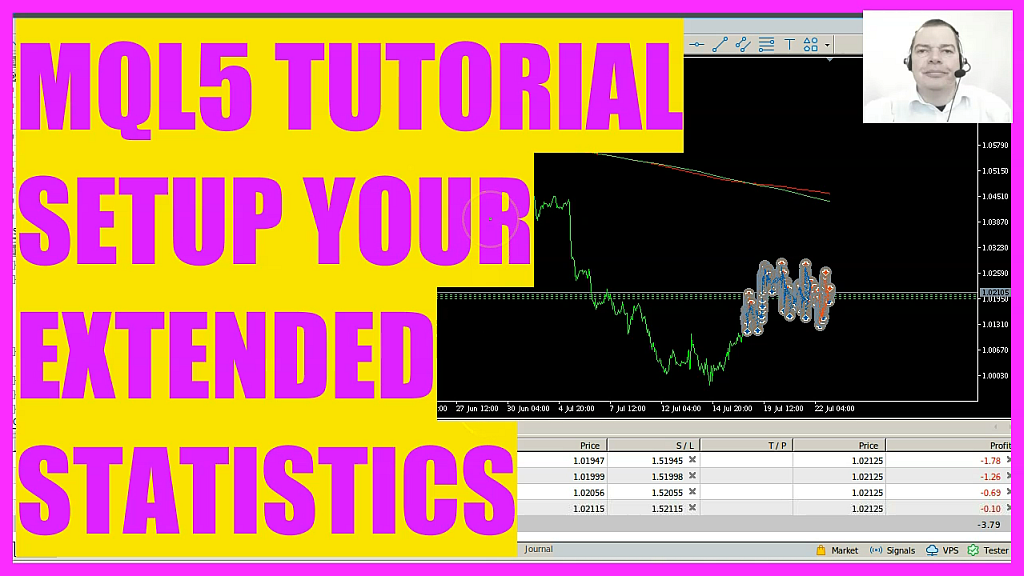 This video is about publishing statistics on the Internet. You see, I announced a while ago that I would be offering a four-digit platinum group membership with a brand new trading system in a short period of time. Now this is one of the pre-versions and we have an account hosted at Robo Forex Pro that has this account number here. And unlike my other habits, I'm now on FXBlue.com. Because with MyFxBook I was not able to reliably publish the account statistics on a Linux machine. Because this MetaTrader here runs on a Linux device and I have now built my own trading distribution built on Debian.
In fact, I also managed to install FX Blue's Expert Advisor on the Linux machine in MetaTrader. The whole thing runs here under Play on Linux and currently the Expert Advisor is red, because we get no new trading signals, it is weekend. But you can already see here, the last update was at 10:26 a.m. The account details are also visible. Fx Blue has different functionalities here. One can monitor certain core values. The whole thing can be displayed as a chart. Currently we have made 279 trades on the Euro US Dollar chart. With a total profit of 204.11 $. The net result is $89.16. Interestingly, we have 230 buy trades and 49 sell trades, although the Euro US Dollar has just this week reached its lowest level since the turn of the millennium.
If you want, you can take a closer look at all these details here. I think it's set up quite well. Then there is the whole thing here again as a print statement or you can download it here in Excel. On my Linux machine here I don't have an Excel installation now, because it's a so-called Stick PC. It runs silently in the background with just two gigabytes of memory, but it is more than powerful enough to run our Expert Advisor and has the advantage that we don't have to worry about getting any Windows updates installed in the middle of the night and then the computer might even be restarted.
So if you had problems in the past to establish the advanced statistics of MyFxBook on a Linux PC, you can set it up on the FXBlue.Com website here via this live tab map. This is pretty straightforward for MetaTrader 4 and MetaTrader 5 and allows you to collect such advanced statistics for your own account here in the future. This is very useful to improve your results in the long run. That's it so far for today. Thanks for watching and see you in the next video.